Quality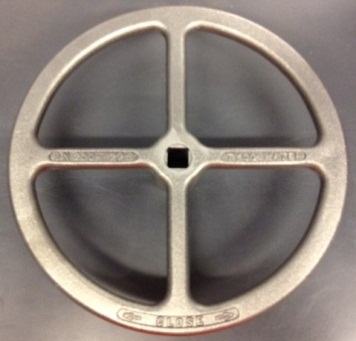 Dandenong Iron Foundry have established procedures that ensure the delivery of a quality product is delivered on time and in full.
Our procedures ensure the quality and reliability of our products and services are not compromised and are the concern of every employee, contractor and/or supplier to maintain an order winning differentiation.
This has been completed through collaborative forecasting and planning with our primary suppliers and contractors; in addition benchmarks have been set requiring each of our suppliers to reach an acceptable standard recognised by Dandenong Iron Foundry and/or appropriate Australian/International standards – (whichever being the higher). In doing so Dandenong Iron Foundry ensures that the organisation's policy of continuous improvement of the products is maintained as every employee is aware of and responds to the needs and requirements of our customers. Furthermore this is completed with an absolute assurance as it is Dandenong Iron Foundry's goal to respond to the changing needs and expectations of its customers, thereby maintaining a high level of confidence in our products and services.
To maintain the quality standards and requirements of our customers; from the receipt of the order, during manufacture, inspection, release and delivery of the product, it is provided as specified by AS/NZS/ISO9002.